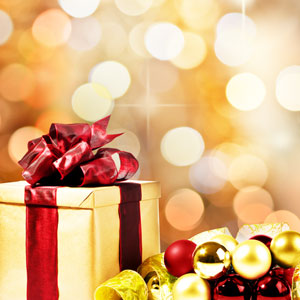 The Holidays are just around the corner and people are getting ready to open up their wallets as we get to Q4. This year is predicted to be a banner year for online sales and marketers should start planning to capitalize on the holiday season. The following tips outline ways in which to have a successful holiday promotion.
Proper Planning is Key – Even though the holidays are at the same time every year, marketing departments still forget. Everyone these days is stretched in 10 different directions, it's easy to forget the big picture. Start by placing a calendar in your office. Make a note of the holidays you would like to do special promotions for and plan backwards to make key deadlines for all your requirements.
Let History Be Your Guide – No sense in reinventing the wheel completely. Check out your past holiday ad campaigns if you've done them in the past. Do an analysis of the messaging and performance. See what worked and what didn't work for you. Freshen up the best of your last campaigns (if any) and test some new concepts.
Have Unique Creative – People have strong emotional connections with holidays and having unique creative is essential. Try and use holiday imagery in all your creative promotions and have special copy written.
Unique Offers –Create unique offers just for the holidays. If possible, offer free shipping just for the holidays or a unique discount. Use a coupon code which people can share and encourage them to share it socially.
Create Holiday Themed Contents – Everyone loves contents and creating a special one just for the holidays can attract additional attention to your site. Think about pumpkin carving photo contents for Halloween or recipe submission contents for Thanksgiving. Something to get people thinking about the holidays and getting in the spirit.
Make Your Landing Pages Consistent with Your Campaigns – Ensure your landing pages and creative promotions are in harmony with each other. They should have an overall matching theme and consistent messaging. Keep the tone similar.
Don't Forget Mobile – Maybe people are really just starting to make a big push towards mobile. If your company is not one of them, now is the time to experiment. Prices for mobile advertising is still substantially lower than desktop inventory, and advertisers who are learning to crack mobile are seeing greater ROI in the space.