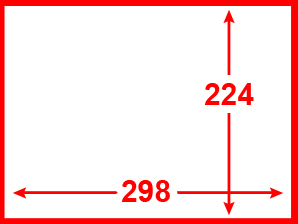 Around here at Adblade, we are always testing new ad units to see if we can create something new that benefits both our publishers and advertisers. In 2008, when we first created the Newsbullets, it was an industry breakthrough that is often imitated but never duplicated. Since then, we have updated Newsbullets a few times and we are excited to announce our newest update.
All new ads will now require a 298 wide x 224 high image creative. These new image sizes are very impactful and are delivering better results for both our publishers and advertisers.
These creatives are shown on most publishers but some might show the older image size. Don't worry; we will automatically scale our photos down in size as needed so all you need to do is just upload the new size.
We will continue to innovate and test a new creative from time to time. We are always looking to improve our service; so, if you have any comments or suggestions, feel free to reach out to us at any time.